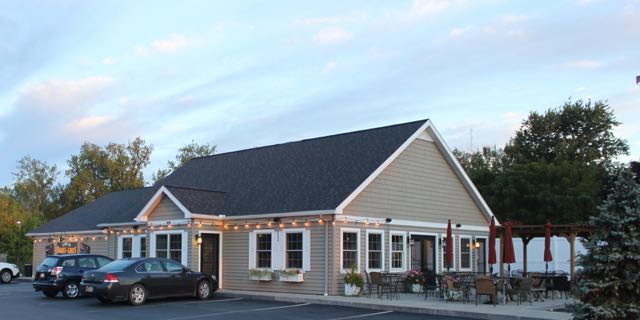 Bagels and Cakes
A design build project, Massa worked closely with Mossien Associates Architects in saving the owners money and time. Work included demolition of a house and garage that were dilapidated. Bagels and Cakes is located on one of the busiest corners in Geneva on Route 5&20.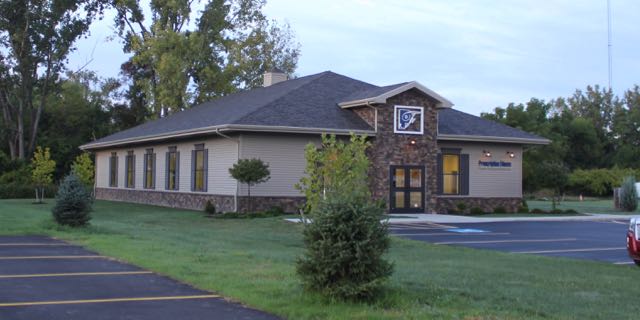 Prescription Fitness Physical Therapy and Sports Care
This facility was designed by Mossien Associates Architects and Massa Construction. It is approximately 5,000 square feet of space. The facility offers state-of-the-art clinical rehabilitative equipment and was designed around an exercise based treatment philosophy featuring an extensive gym area, objective testing equipment, and private treatment and consultation areas.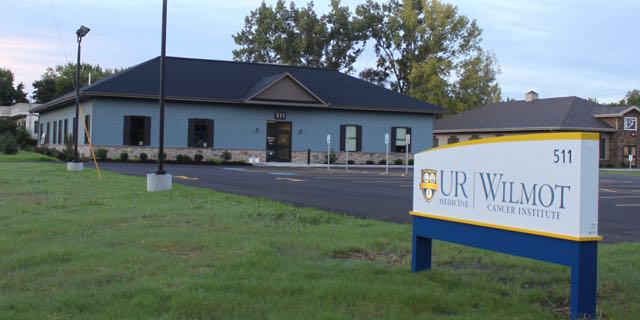 UR Medicine | Wilmot Cancer Institute

Designed by Hanlon Architects and built by Massa Construction, the new Wilmot Cancer Institute Geneva building features:
Nine infusion chairs and a private infusion room.
A laboratory draw station.
Four exam rooms.
A conference room with videoconferencing capabilities that will allow physicians to collaborate with other cancer experts to develop appropriate treatment plans.
Convenient, on-site parking.
"The building creates a brighter, welcoming environment for our patients," said Dirk M. Bernold, M.D., who has been caring for individuals with cancer in Geneva since 2006. "It will allow us to continue providing compassionate care with a personal approach while ensuring access to cutting-edge treatments."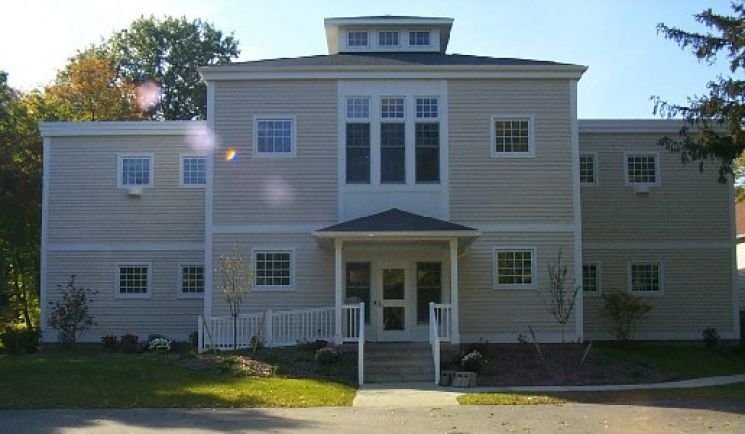 Beardsley Design Associates
Understanding the value of teaming with a contractor early in the Design Phase, BDA selected Massa Construction to work with Beardsley Design Staff to plan and construct the addition, including alterations to the existing building.
With a tight schedule and an emphasis on value, BDA and Massa Construction developed a plan for construction to complete in eight-months. The 12,000 square feet addition is a two-story, wood frame, structure providing flexible office spaces, aiding the functional and operational program of a contemporary design office. The building was also designed and constructed to meet the strict requirements of the Historic Review Board of the City of Auburn.
Following the completion of the addition, Beardsley Design Associates continued to work with Massa Construction to complete alterations to approximately 10,000 of the existing building. Much of this involved major structural renovations to open the existing plan while providing new mechanical and electrical systems.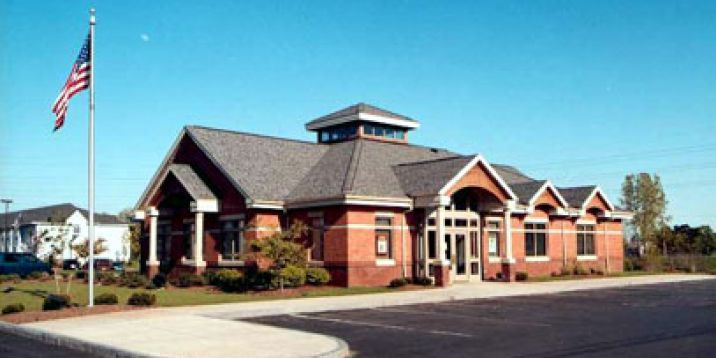 Five Star Bank - Seneca Falls
An extraordinary 10,000 square feet facility, it was completed by Massa Construction in 68 days. An exposed, laminated beam design on the interior, and its complex shape and design on the exterior, made this schedule nearly impossible. However, with Massa Construction's team of experienced, hard working personnel along with our means and methods in the construction industry, the schedule was met.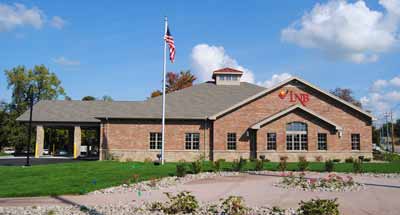 Lyons National Bank - Perinton
Encompassing a 1.2 acre site, this branch office includes a new 5,176 square foot building that features a community room (open to the public for meeting space) and offices for staff dedicated to commercial lending, mortgage origination and financial services.
The site also features a scenic public green space. Working in conjunction with the Fairport Partnership design committee, LNB has developed a "pocket" park that is tied to the Perinton Park sidewalks and trails.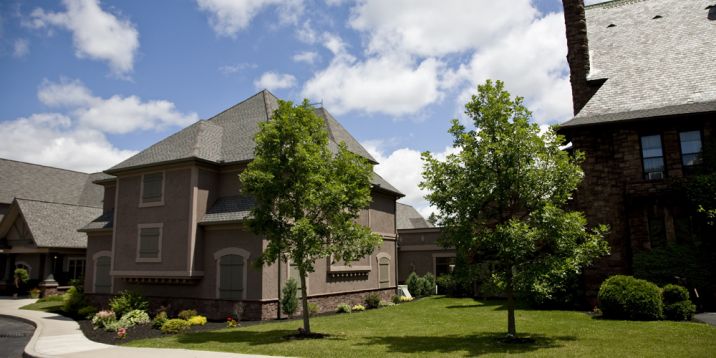 Isabella Spa at The Belhurst Castle
Put your mind at ease and immerse yourself completely! Nestled inside of our prestigious and historic castle, Isabella Spa-Salon awaits to take you away from life's everyday stresses. Indulge in the ultimate relaxation of a full menu of soothing spa services or pamper yourself in our modern day salon. With the use of natural products, combined with decadent services, we are here to promote inner peace and harmony.
Isabella Spa offers a full menu of soothing massages, warm wraps, invigorating body scrubs and rejuvenating facials. We invite you to let us help restore balance, release muscle tension and bring you to total relaxation under the touch of our highly skilled and trained therapists.
Isabella Salon Services include cutting edge hair styles, superior color services, indulgent hand and foot treatments, topped with phenomenal make-up artistry. Join us for a day or just a service and leave feeling re-energized!
Enjoy browsing among the certified natural, organic products and the supreme essential oils that Isabella's Spa Boutique has to offer, or splurge on one of our many gift items for that special someone!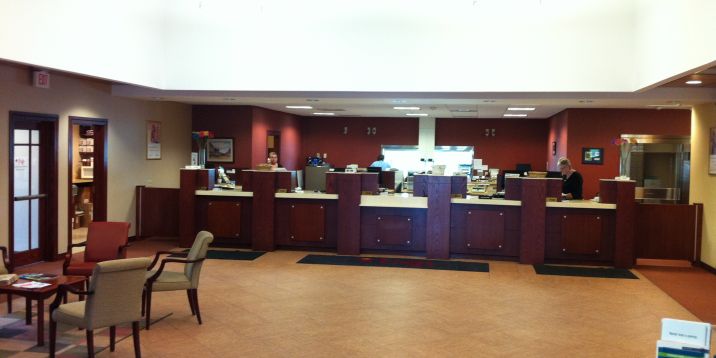 Lyons National Bank - Penn Yan Office
The Penn Yan Office of LNB was an all new 9,000 square feet construction that was completed in under 3 months. Massa teamed up with LNB and Beardsley Design Associates for this modern office with is clean lines and efficient use of space.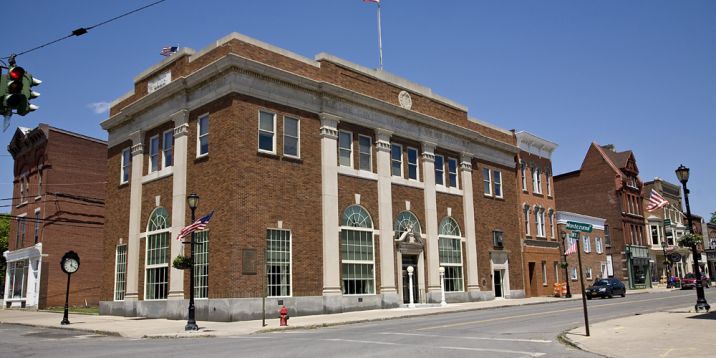 Lyons National Bank Restoration Project
This historic structure was originally the home of Gavitt National Bank. Following the shutdown during the Great Depression Gavitt National Bank and Lyons National Bank merged.
This multi phase project included both exterior and interior work. The exterior work included full masonary restoration consisting of brick, stone and the granite wash table. The updated front entry utilized modern technology while maintaing the historical look.
The interior included a renovated board room and restoration of all plaster walls.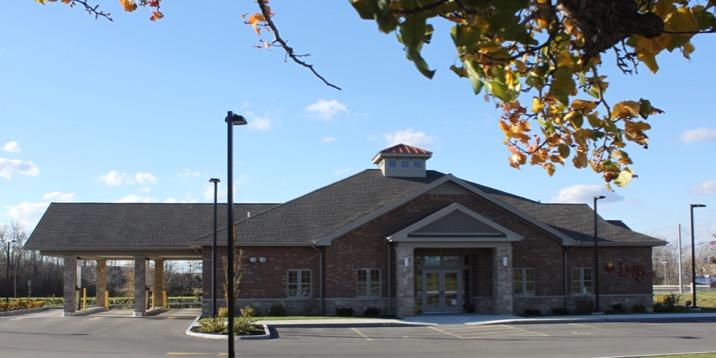 Lyons National Bank Canandaigua
The LNB Canandaigua Branch is yet another collaboration between LNB, Massa Construction and Mossien Associates. It was the fourth new construction this team has undertaken, the first of which was the LNB Geneva Branch. The team achieved a fresh look for the building which fits in beautifully with it's surroundings.