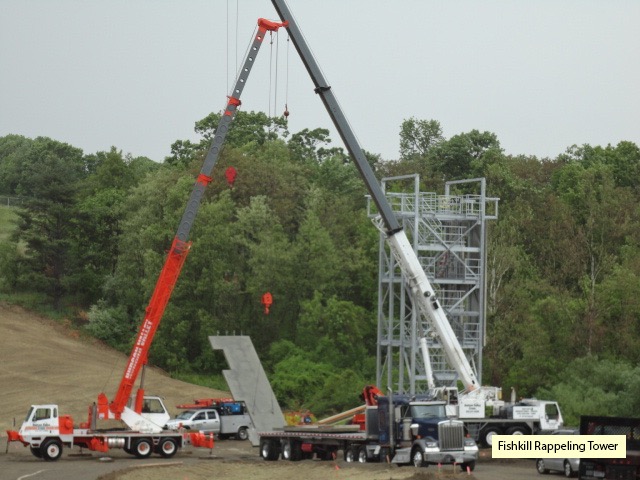 Fishkill Correctional Facility
Massa Construction built a 62' high steel tower used for rappel training. The tower included steel stair wells, a concrete façade on the upper half of the tower and an aluminum siding façade on the bottom half of the tower.
The site also included a 2.5 acre wetland area requiring wetland plantings, an observation well, wetland seeding and a stone overflow area.
We worked closely with the New York State Office of General Services, implementing the majority of the wetland mitigation and completing the project on time.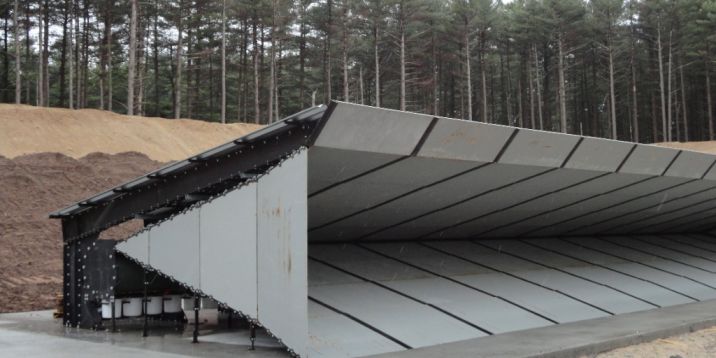 Franklin Correctional Firing Range
This was the first time Massa Construction built a state of the art firing range. It was built for the New York State Department of Corrections at the Franklin Correctional Facility in Malone, New York.
The project included the construction of a steel bullet cache which collects the spent bullets, eliminating lead contamination associated with firing into earther berms. There is a concrete baffle roof to displace the noise from the gunfire. This first of a kind project for Massa was completed on time.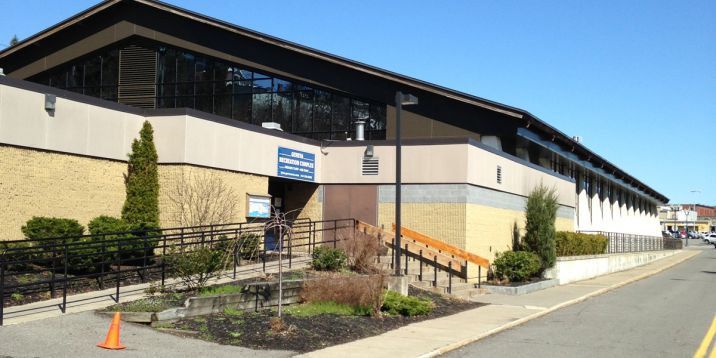 Geneva Recreation Complex
This project included additions and renovations to the existing facility. The gable ends and east side of the facility were inclosed with glass. Additional seating was added to accomodate the growing number of spectators at the facilities events.